Suffolk Vodka Rhubarb & Honey
FORGET BLAND AND NONDESCRIPT VODKAS, OUR SUFFOLK VODKA RHUBARB & HONEY, IS FULL OF CHARACTER AND IT'S READY TO SPRUCE UP YOUR FAVOURITE COCKTAIL.
Suffolk Vodka Rhubarb & Honey
£20.00
Natural Suffolk honey and sharp rhubarb collected from the banks of the River Stour combine to provide an outstanding vodka full of charm. Perfect over rocks or as the base for a range of vodka cocktails.
Available in: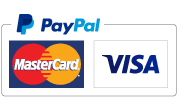 TASTING NOTES
Nose
Honey and sweet grain
Palate
Sweet and sour with honey and tones of the honeycomb with a sour earthy rhubarb
Finish
Rounded and smooth with lingering sour notes and a nice mouth feel
Overall
A very high quality spirit lends well to this complexed sweet and sour vodka, notably a soft and smooth mouth feel.