Navy Strength Suffolk Dry Gin
THIS GIN PACKS A PUNCH FOR THOSE WHO LIKE THEIR GIN ON THE WILDER SIDE. AT 57% ABV, THIS GIN PASSES THE NAVY'S GUNPOWDER TEST FOR PURE HIGH-STRENGTH FLAVOUR. THINK BLUSTERY SEASIDE WALKS AND CRISP WINTER EVENINGS FOLLOWED BY A NIGHTCAP BY THE FIRE.
Navy Strength Suffolk Dry Gin
£43.50 inc VAT
57%vol
Available in 70cl bottles
A deliciously piney finish, thanks to its strong juniper base and blend of nine other exotic botanicals. Distilled with only the best English grain spirit it competes against the strongest flavours to deliver a dominant gin flavour to any cocktail.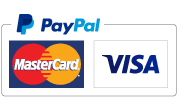 Nose
Intense Piney Juniper and dried citrus and fragrant coriander
Palate
Very big initial Juniper with a complexed, viscous mouth feel with a powerful dry citrus and fresh coriander leading to intense spices with cinnamon, cassia and sweet liquorice.
Finish
A dry, long and lingering warm spicy finish with a full coating of the mouth with sweet liquorice
Perfect with…
A full fat version of the wonderful Suffolk Dry, this time with intense spices and heavy juniper notes and increased heat long spicy finish. Gunpowder Strength for the real Gin aficionado!