Suffolk Rhubarb Gin
"FRESH & VIBRANT RHUBARB WITH A HINT OF VANILLA, TANGY AND TART ON THE TONGUE"
Suffolk Rhubarb Gin
£22.00 – £39.00 inc VAT
43%vol
Available in 35cl & 70cl bottles
Fresh & vibrant rhubarb with a hint of vanilla, tangy and tart on the tongue, silky smooth on the finish, irresistibly moreish… just like those tasty sweets you used to love.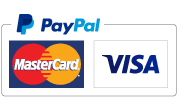 TASTING NOTES
Nose
Pungent myriad of Rhubarb and Juniper in harmony
Palate
Initially a pronounced Rhubarb with a citrus brightness that blends well with spicy notes. This is a complexed Rhubarb flavour not oversweet and with multi-dimension and savoury sourness balance on the finish that you get from natural Rhubarb.
Finish
Ongoing sweet and sour rhubarb
| | |
| --- | --- |
| Bottle Size | 35cl Bottle – Small, 70cl Bottle – Large |