Suffolk Dry Gin
OUR TWIST ON THE CLASSIC LONDON DRY GIN RECIPE NEVER FAILS TO DELIVER. OUR SUFFOLK DRY GIN IS DOUBLE DISTILLED AND INFUSED WITH ONLY NATURAL INGREDIENTS TO GIVE A DELICATE AND CRISP FLAVOUR.
Suffolk Dry Gin
£21.50 – £37.50 inc VAT
43%vol
Available in 35cl & 70cl bottles
Double distilled with English grain spirit and infused with 10 natural botanicals, including juniper berries, coriander, cassia bark, liquorice and cinnamon.
Versatile and smooth with a delicate, crisp flavour.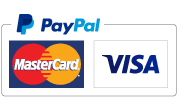 TASTING NOTES
Nose
Bright and crisp bearing the classic Juniper notes and a perfume of citrus and spice
Palate
Juniper initially with fresh citrus notes developed & complexed warm spice
Finish
Dry initially from the angelica with sweet liquorice and warm spice
Palate
An honest, traditional Juniper led dry gin, upfront on the Juniper but then developing a dry citrus character with mellow toned spices, complexed and balanced with a fresh fruit finish ending in a crescendo of sweet liquorice and warm spice.
| | |
| --- | --- |
| Bottle Sizes | 35cl Bottle – Small, 70cl Bottle – Large |